Woodhaven Farm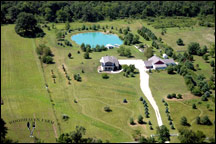 10 Acres of Serenity and Beauty
Woodhaven Farm has several facets. Primarily, we hold corporate and social events at the Farm, or your home, involving participatory cooking. Guests work together in teams to prepare the various courses of a gourmet meal.
We also provide cooking classes, demonstrations and various special events throughout the year.
This Farm began in fall of 1993. We have a two ponds, organic garden, greenhouse and barn with a state of the art kitchen. Many things have happened since. I left my job as a stockbroker knowing that food was truly my passion. I bought a restaurant, The Bigelow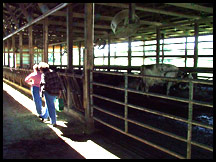 Cafe' in Johnstown, and started cooking.
Throughout the years I have taken cooking classes here locally, but my formal education included classes at the Culinary Institute of America, in Hyde Park, New York and Napa Valley, California.
In January of 1999, I sold the restaurant and went to work for Cameron Mitchell Restaurants. I worked at Mitchell's Steak House at Crosswoods, Molly Woo's Asian Bistro, Martini and lastly at M in downtown Columbus. I resigned in June 2002 to work on the Farm.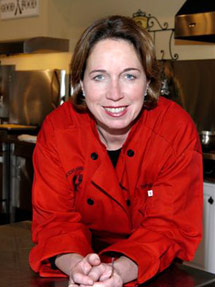 If you need my help or have questions, please call me at 614-470-COOK (2665) or e-mail info@woodhavenfarm.com
Eating well is the best revenge!!
Enjoy!
~Tami J. Cecil, Chef